Information 
A PEST Analysis (Political, Economic, Socio-cultural, and Technological) is a brainstorming and analysis method for businesses to assess critical external factors that influence their operation and market competitiveness. The four PEST factors define the big picture of where the company is currently situated and future operating environment in comparison to key competitors and market dynamics, on a local, regional, national, and international level. It is essential to consider long term trends in a PEST analysis, as they may be more apparent in the global environment before their effects become a reality in specific industries.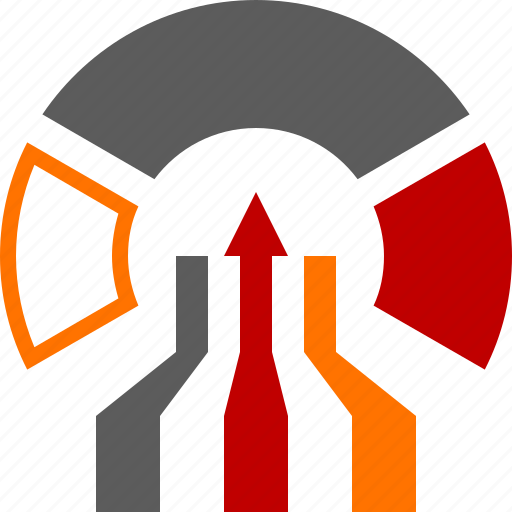 The PEST is a keystone of environmental scanning like Porter's Five Forces, which focusses on the external encompassing business environment. Unlike the Five Forces, which concentrate on the business's targeted industry, the PEST is a with analyses of the large-scale (macro) business environment. Where the SWOT assesses both internal factors (strengths and weaknesses) and external factors (opportunities and threats) the PEST covers just the external influences that have a real and potential impact on decision-making, market growth, profitability, expansion, etc.
PEST: Goals
The key goals for conducting a PEST Analysis includes:
Uncover new business opportunities and provide advanced warning of significant risks and threats.
Exploit changes (opportunities) or defend against them (threats) better than the competitors.
Reveal the direction of change within the targeted industry sector and business environment – near, short, and long term.
Avoid investing in initiatives and commencing projects likely to fail, for reasons beyond the organization's control.
Break free of unconscious assumptions upon launching new products or entering the market (domestic and foreign).
"To know what you know and what you do not know, that is true knowledge."
PEST: Assessment Factors
The PEST acronym's four factors are central to the construction and use are outlined below.
P – Political: centers on the assessment of the organization's political environment (national and local) general political climate, policy and legislation, and influencing international affairs. The analyses cover tax and employment laws, existing and forthcoming legislation. Political may also include a foreign country's approach to the rule of law, property rights, and corruption.
E – Economic: targets critical factors of an organization's economic environment including interest and exchange rates, economic growth, credit availability, unemployment levels, supply and demand, inflation, microeconomics factors, such as elasticity or efficiency, and current and future economic environment trends and projections.
S – Social-cultural: concentrates on the organization's social environment for demographics and age distribution, cultural attitudes, and workplace and lifestyle trends, educational attainment, generational attitudes, community health, and social mobility.
T – Technological: examines the organization's investment and business use of technologies, as well as the broader uses, trends, and directions in emerging technology. The analyses emphasize organizational amenability to digital transformation, diffusion of innovation, and infrastructure changes up and down the production value chain.
PEST: Conducting an Analysis
The PEST commences with a brainstorm session that identifies and selects the three or four mission-critical factors that are most likely to drive or change the business. When the primary concerns are agreed upon by all stakeholders, clarify the most significant. For each factor, use a spider map to organize the brainstorming effort, or to present further detail in your analysis.
The PEST activities include:
Brainstorm and identify the critical business environmental concerns and opportunities that are currently or potentially affect the organization.
Identify the impacts that these concerns and opportunities will have on the organization's business model, strategies, goals, and plans.
Prioritize the concerns and opportunities as the most critical current and future periods.
Consider assimilating the concerns and opportunities identified as either threats or breaks in a SWOT Analysis.
PEST Analysis: What to Avoid
 PEST Analysis exercises should avoid the following activities, events, and decisions:
Making assumptions about the future solely based on the past or the present. PEST is a diagnostic tool and evaluates many other factors before generating conclusions and forward decisions.
Getting bogged down in gathering vast amounts of detailed information without analyzing the total collection.
Viewing PEST Analysis as a one-off exercise; it should be an essential component of an ongoing process for monitoring changes in the organization's business environment.
Using PEST Analysis in isolation; – combine it with other techniques, like SWOT Analysis, Porter's Five Forces, and 

Growth-Share Matrix

.